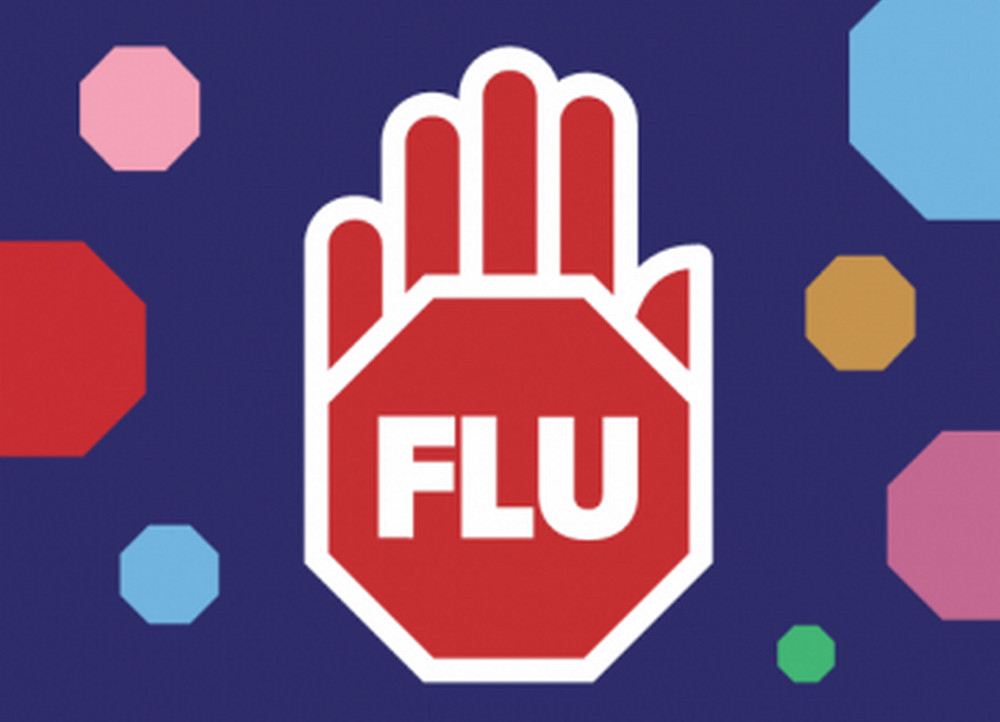 Yearly influenza vaccination is recommended for people aged 6 months and over. Anyone who wants to protect themselves against influenza can talk to their immunisation provider about getting immunised.
Influenza vaccines are provided for free to eligible people through the
National Immunisation Program (NIP).
Annual seasonal influenza vaccination is recommended for any person aged 6 months and over who wishes to reduce the likelihood of becoming ill with influenza.
Influenza vaccines are provided free through the National Immunisation Program (NIP) to the following groups due to their increased risk of complication from influenza:
• pregnant women (at any stage of pregnancy)
• people aged 65 years and over
• Aboriginal & Torres Strait Islander people aged six months and over
• people aged six months & over with medical conditions putting them at increased risk of severe influenza and complications, including:

◦ cardiac disease
◦ chronic respiratory conditions
◦ chronic neurological conditions
◦ immunocompromising conditions
◦ diabetes and other metabolic disorders
◦ renal disease
◦ haematological disorders
◦ children aged six months to 10 years on long term aspirin therapy.
Some states and territories also fund free influenza vaccines for children aged six months to less than five years. Speak to your GP or other immunisation provider if you are unsure if you are eligible for a free vaccine.
If you're not eligible for a free vaccine, you can still get the influenza vaccine with a private prescription from your GP, a pharmacy immunisation clinic or other immunisation provider.
For more information about the influenza vaccines please visit health.gov.au/immunisation
Vaccination experts recommend waiting 7 days between getting a flu vaccine and a COVID-19 vaccine. Given this, it will be important to plan both vaccinations. (This is subject to change).
It doesn't matter in what order you get the vaccines. However:
• if you are in earlier phases for COVID-19 vaccination, you should get the COVID-19 vaccine as soon you can. You can then plan your flu vaccination.
• if you are in later phases for COVID-19 vaccination, you should get the flu vaccine as soon as you can. This will ensure you are ready to get your COVID‑19 vaccine when it is available to you.
You can check what phase you are in using the COVID-19 Vaccine Eligibility Checker.
When you book in for your flu vaccination, remember to tell your vaccination provider or clinic if you have received the COVID-19 vaccine (and when you received it). This will help them to plan your appointment.
The Australian Immunisation Register
The Australian Immunisation Register records vaccines given to all people in Australia.
Your immunisation provider is required to report all flu vaccinations to the Register. This includes some personal information such as your name, date of birth, contact details, and your Medicare card number. Find out how we manage this data in the Privacy Policy for the Australian Immunisation Register.
Find out more about influenza vaccination:
• Protect yourself and get the flu vaccine – brochure for consumers
• Influenza (flu) immunisation service
• Influenza vaccines – Frequently Asked Questions
• Influenza vaccination for children – Sharing Knowledge About Immunisation
• Why does my child need a flu shot? – Sharing Knowledge About Immunisation
https://www.health.gov.au/news/flu-vaccination-in-2021
Secondary School Students
Many vaccines are provided free of charge to Australian secondary school students under the National Immunisation Program. Immunisation is most commonly given to students through council visits to secondary schools. Parents must return a card to the school providing or refusing their consent.
Immunisation for secondary school students is important
Immunisation is a proven and safe way to protect against diseases that cause serious illness and sometimes death.
The protection provided by some childhood immunisations fades over time and needs to be boosted in adolescence. Secondary school students are at an age when a vaccine will be most effective and provide protection before possible exposure to a disease.
If a school-based immunisation is missed for any reason, secondary school students can visit their local council immunisation service or a doctor to receive the missed vaccine. This should be done as soon as possible.
If the missed dose is part of a course of vaccines and is given soon after the missed school session, the rest of the course can often be finished as part of the school-based program.
Some vaccines may need to be ordered in advance, so let your doctor know which immunisation you are wanting when you arrange the appointment. Although the vaccines themselves are free, your doctor may charge a consultation fee.
When students don't attend a mainstream secondary school – Teenagers who do not attend mainstream schools are also encouraged to receive these immunisations. See your GP or local council immunisation service.
Other immunisations are available for students depending on their health, age, lifestyle or occupation (HALO). Doctors can provide advice on catching up on any early childhood immunisations that may have been missed, or any other immunisations that may be needed.
You can check your immunisation HALO using the Immunisation for Life infographic.
Where to get help
• Your GP (doctor)
• Your local community health centre
• Your local council
• NURSE-ON-CALL Tel. 1300 60 60 24 – for expert health information and advice (24 hours, 7 days)
• Immunisation Unit, Department of Health, Victorian Government Email: immunisation@health.vic.gov.au
• Immunise Australia Information Line Tel. 1800 671 811
• SAEFVIC Tel. 1300 882 924 – the line is attended between 9 am and 4 pm and you can leave a message at all other times
| | | | |
| --- | --- | --- | --- |
| Available at secondary school | | Vaccine type | Vaccine doses |
| Year 7 | 12–13 years of age | Human papillomavirus (HPV) | Course of two vaccines, given a minimum of six months apart.  Note: immunocompromised children or children from 15 years of age, require 3 vaccines given over a minimum of 6 months. |
| Years 7 | 12–13 years of age | Diphtheria, tetanus and pertussis (whooping cough) (combined vaccine) | Single dose. |
|  Year 10 | 15–16 years of age | Meningococcal ACWY | Single dose. |
| | | |
| --- | --- | --- |
| 70 years and over | | |
| 70–79 yearsg | | |
| Pregnant women | | |