Appetite for Nutrition
Appetite for Nutrition is a Victorian-based team of Accredited Practicing Dietitians (APD) who are focused on providing tailored, evidence-based nutritional advice to improve the health and wellbeing of our clients. We recognise that every client is different, and we work closely with our clients and their supports to best fit their needs.
We are registered providers of the NDIS. We work with clients under the NDIS to improve their health, wellbeing and independence. We work closely with participants and their support network to provide the highest quality care and advice.
Our team of dietitians provide nutrition support within clinics, telehealth services and home visits. We have clinics in throughout Melbourne, and regional cities including Geelong, Ballarat, Bendigo and Mildura. If you don't live in these cities, but would like a home visit – we travel 100km radius to accommodate.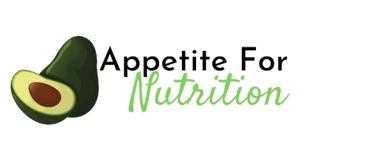 Bookings
Dietician consultation: $80.00 (30 minutes)
Medicare Care Plan: Full Bulk Billed
GP referral required (20 minutes)
Department of Veteran Affair: Full bulk billed
Gold card with referral
Via Clinic – (03) 9012 7301
Referrals can be faxed to – 8677 9380
Consultations: Monthly
Website: www.appetitefornutrition.com.au