Address & Contact
2 Farm Road,
Diggers Rest, 3427 Vic
Ph: (03) 9012 7301
Fax: (03) 9005 1067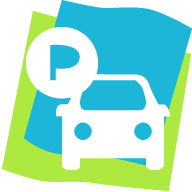 Ample Parking
Large dedicated parking area with wheel chair access and ramp.
First Time Patients
You may download this New Patients Form to print and fill in. Just bring it with you for your first visit.
Please note effective from 15/11/2018, a one off registration fee of $30 for individuals and $50 per family will be applied for registration of new patients.  It is a one off fee and patients will be bulk billed for subsequent consultations.
A cancellation fee of $30 will also apply for patients who book and do not attend an appointment. To avoid this please reschedule beforehand by calling the clinic or changing your appointment online through Health Engine.