Contact Diggers Rest Medical Centre
Contact us to schedule an appointment
Phone: 9012 7301
Book online
Feedback
We always strive to improve our services to you.
If you have a comment or complaint, please;
• Speak with our Practice Manager on (03) 9012 7301
• Medical complaints can be made to the doctor or if you feel you require an external avenue, you can contact: Health Services Commission, Level 26, 570 Bourke Street, Melbourne.
hcc.vic.gov.au / 1300 582 113 for unresolved complaints
• Give your comment via our online form or there is a suggestion box located at reception. All responses are treated in confidence
Please note this form is for centre feedback only. For information regarding appointments, results or Doctor communication, please contact the centre directly. We will aim to reply to your feedback within 2 working days. Thank you for your understanding.
Address & Contact
2 Farm Road,
Diggers Rest, 3427 Vic
Ph: (03) 9012 7301
Fax: (03) 9005 1067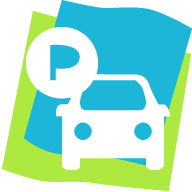 Ample Parking
Large dedicated parking area with wheel chair access and ramp.
First Time Patients
You may download this New Patients Form to print and fill in. Just bring it with you for your first visit.
A cancellation fee of $30 will also apply for patients who book and do not attend an appointment. To avoid this please reschedule beforehand by calling the clinic or changing your appointment online through Health Engine.