Dr Elia Botros
MB, BS, AMC, FRACGP
We'd like to introduce you to Dr Elia Botros (Elijah), our main General Practitioner. He is a fellow of the Royal Australian College of General Practitioners, and a Fellowship Examiner who has been working in General Practice for many years.
Dr Elia finished medical training in 1992 and has been working as a doctor on a full time basis since then, for 25 years.
He migrated to Australia early in 2001 and soon passed the required AMC exams as well as the fellowship of the Royal Australian College of General Practitioners.
He has enjoyed working in Perth, Adelaide, Bendigo and Melbourne. While running his own solo practice in Bendigo, he won the Victorian State Award – 2009 for the Best Solo Practice of the year. He was also awarded a Certificate of Excellence.
Dr Elia is passionate about providing the best patient health service and continuing care for you. He is approachable and caring, and looks forward to welcoming you to Diggers Rest Medical Centre.
Dr Elia is the father of two beautiful girls and the husband of Mariam Botros who is the senior Dental Therapist and Director of Diggers Rest Dental Practice. For leisure he enjoys music, art, travelling and gardening.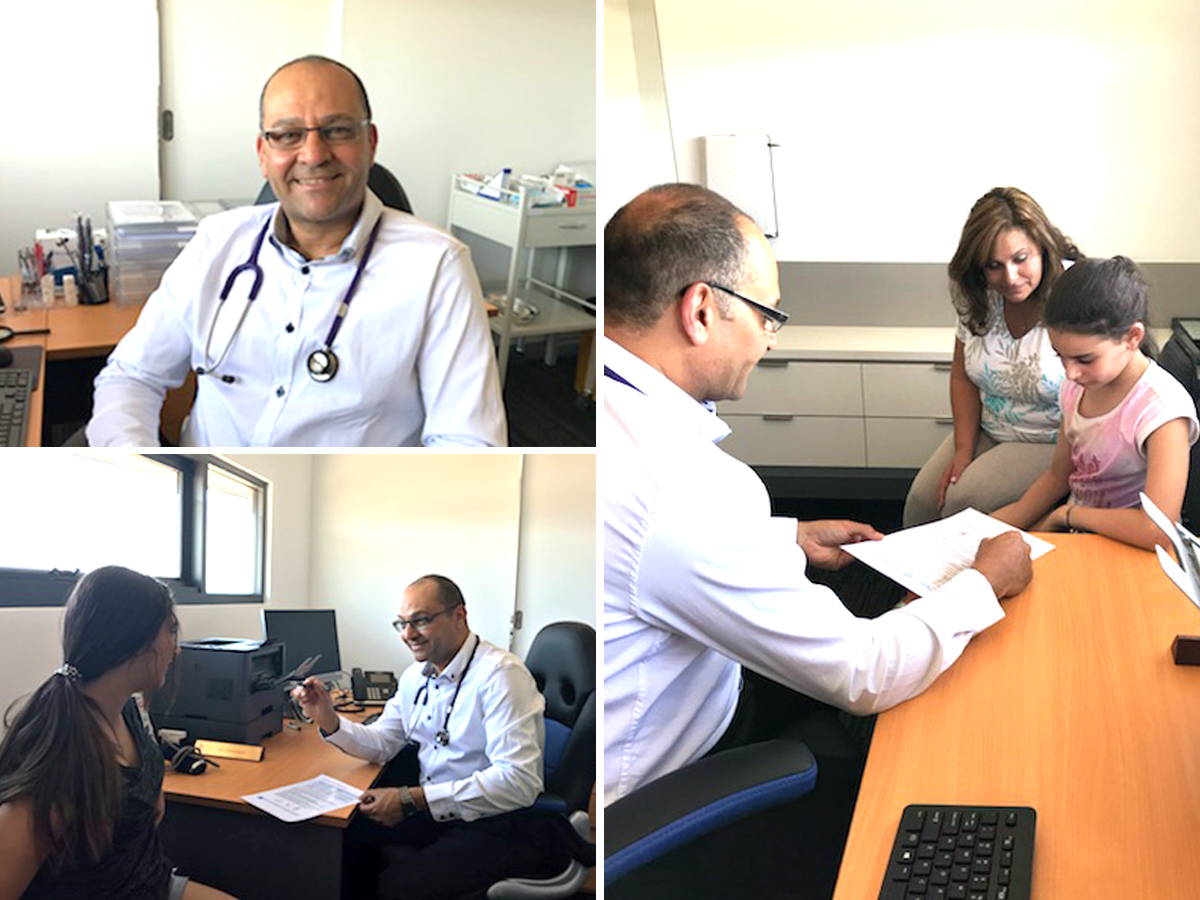 Dr George Marcus
MBBS FRACGP
Dr George graduated from Ain-Shams Medical School in Cairo, Egypt in 2003.
He has worked in Emergency Medicine, Psychiatry and General Practice.
After he immigrated to Australia 2010 he completed the Australian medical council examination and enjoyed caring for people in remote and isolated towns in NSW for 6 years.
It was during that time he also completed the exams to obtain the fellowship of the Royal Australian College of General Practitioners.
Dr George's areas of medical interest include mental health, chronic disease management, Health of the indigenous population, shared antenatal care, minor surgical procedures, and Implanon insertion and removal.
Dr Reda Makarious
MBBS FRACGP

Dr Reda Makarious is one of our promising doctors here at Diggers Rest Medical Centre.
He is dedicated to his work, has a great manner and a refined set of skills, making him a favourite doctor.
Dr Reda has sound knowledge in all areas of medicine which renders him an excellent and caring doctor. He has special interests are Paediatrics, Dermatology, Minor Procedures and Skin Cancer.